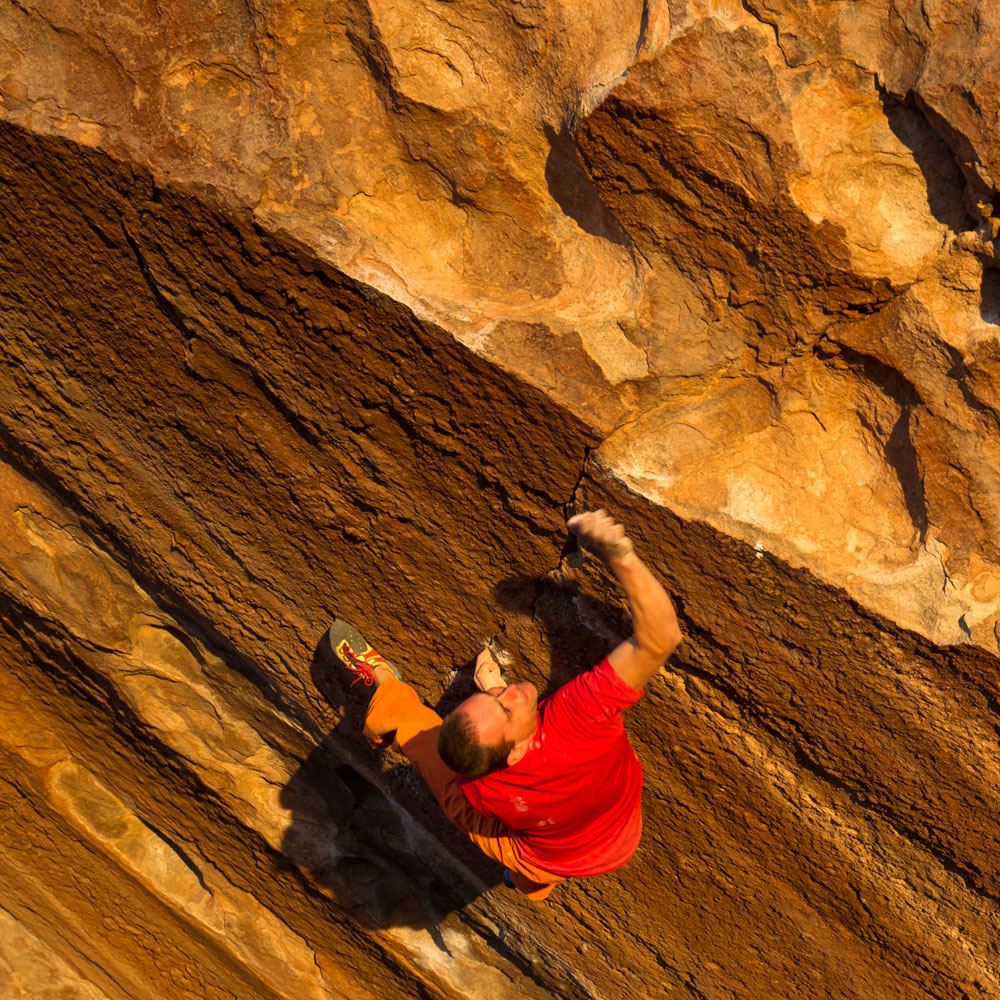 Christian Core
Christian was born in Savona, Italy in 1974 and started climbing when he was 12 years old, with the famous alpinist Fulvio Scotto.
He was a member of the Italian national team and athlete of the "Fiamme Oro" (Golden Flame), (group belonging to the Police). Whilst in Italy he also acted as a coach of the national youth team of the Italian Federation
A previous World Boulder Champion, European Boulder Champion and Italian National Champion in both Boulder and lead. He now lives in Squamish, Canada with his family and is a professional Olympic, National Team and local team coach for both junior and adult competition climbers.
Best competition results:
World Champion 2003 (Boulder)
Winner of the World Cup 1999, 2002 (Boulder)
European Champion 2002 (Boulder)
Winner of the International Master Extreme Games – California 1998 (Lead)
European Champion 1999 Military (Speed-Lead)
Winner of the Italian Cup in 1999, 2001, 2002, 2003 (Boulder)
Italian Champion 1997 (Lead), 2002, 2004, 2005, 2006, 2011, 2012 (Boulder)
Winner Dima Rock Master – Spain 2006 (Boulder)
Together with Stella he has traveled to many of the worlds top bouldering destinations climbing many of the hardest boulder problems at the time and also doing the first ascent of "Gioia" (Joy) in his home area of Varazze , the first problem graded v16 (Font 8c+).
Stella Marchisio
Stella was born in Torino in 1976 and started climbing when she was 5 years old, with her father.
She was a member of the Italian National Team.
Winner of the Italian Cup in 2002, 2005 (Bouldering)
 Italian Champion 1995 (Speed), 1997 (Lead), 2007 (Bouldering)
 Twice 3° at the World Cup in Fiera di Primiero, Italy, 2003, 2004 (Bouldering)
Winner of many Italian Masters and Italian Cups.
Together with Christian, she traveled to many of the top bouldering destinations worldwide climbing  many boulders of 8a and 7c+. She now lives with her family in Squamish, Canada.
Her hardest boulders she climbed are  Muladhara and Il profeta, both 8a+ (V12) in Varazze (Italy).
Nina Tappin (RPT, BScPT)
Formally known as Nina Leonfellner, Nina Tappin has been treating sports injuries since she graduated from McGill University, Canada in 1999. She moved to the UK in 2002 to be closer to European & British rock climbing, and to her European heritage. She became member of the U.K. ACPSEM (Association of Chartered Physiotherapists in Sport & Exercise Medicine) where she has a Silver level of accreditation. During this time she was mentored by some of the top physiotherapists in sport in the U.K. Since moving back to Canada in 2017 she has been living and practicing physiotherapy in Squamish BC.
Nina has a special interest in injury prevention amongst children and females in sport.  She is also interested in advising women who are pregnant, and/or recovering from birth on how to exercise, and climb safely.
She has a wealth of experience in treating rock climbers, university athletes, and general orthopaedic cases and has treated some of Britain's elite rock climbers, such as, Hazel Findlay, Neil Gresham, Tim Emmett & Charlie Woodburn. Nina has also treated members of the GB lead climbing, and bouldering junior and senior team.
Nina has written articles Rock & Ice, CLIMB magazine and on the UKClimbing website.  She also teaches "Common Climbing Injuries & Injury Prevention" Modules to climbers and instructors at various climbing walls.
Nina has been a dedicated rock climber since 2000.  She originally started climbing indoors after graduating from physio school, and soon became addicted to every sort of climbing discipline bar mountaineering! 🙂  Her hardest redpoint is 12b, onsights 6c+ and E35c in the UK. 
For more information visit Nina's website: climbingphysiotherapy.com